Making letters in Blender
This tutorial will teach you how to make simple letters for your map in Blender and export them as MD3 models, along with textures/shaders.
Getting started
Download and install Blender.
Open Blender, create a new General project.
Before starting, install the MD3 export plugin.

Unzip the file to a location of your choice.
In Blender, go to Edit -> Preferences -> Add-ons
Select Install... at the top, browse to the extracted file and select Install Add-on
Click on the checkbox next to the plugin to enable it. The plugin should now be visible under File -> Export -> MD3 (+shaders)
Creating the letters
Delete everything in Scene Collection
Press Add button on top left or Shift + A and select Text
Go to object data properties menu: green a symbol on right side menu.

Under Paragraph -> Alignment, set both Horizontal and Vertical alignment to Center.
Under Font, press the folder icon next to Regular text field and select your desired font.
Unless you want your text to be 2D (why?), go to Geometry and Extrude the text to your liking.
Hit TAB to edit your text.
Select Object Mode from the top left.
Right click on 3D window and select Convert to Mesh.
Under Object Properties, Scale section, pump it up like 40x.
Texturing
Navigate to Material Properties menu, red ball thing on right side menu.
Hit New and press the small circle next to Base Color and select Image texture. Click the folder icon and find your desired texture.
Change the material name to match your texture / shader path. If using a shader, do not specify a file extension.
Select UV Editing tab at the top.

On right side window press A to select everything, press the UV button at the top and select Unwrap
If you want to scale the texture, press A -> X -> S on the left side window and move your mouse to scale.

Go back to the Layout tab at the top

Select Modifier Properties on the right, Add Modifier -> Triangulate
At the bottom of the 3D view, there are animation controls; set End to 1

Make sure your object is selected, and go to File -> Export -> MD3 (+shaders)
Results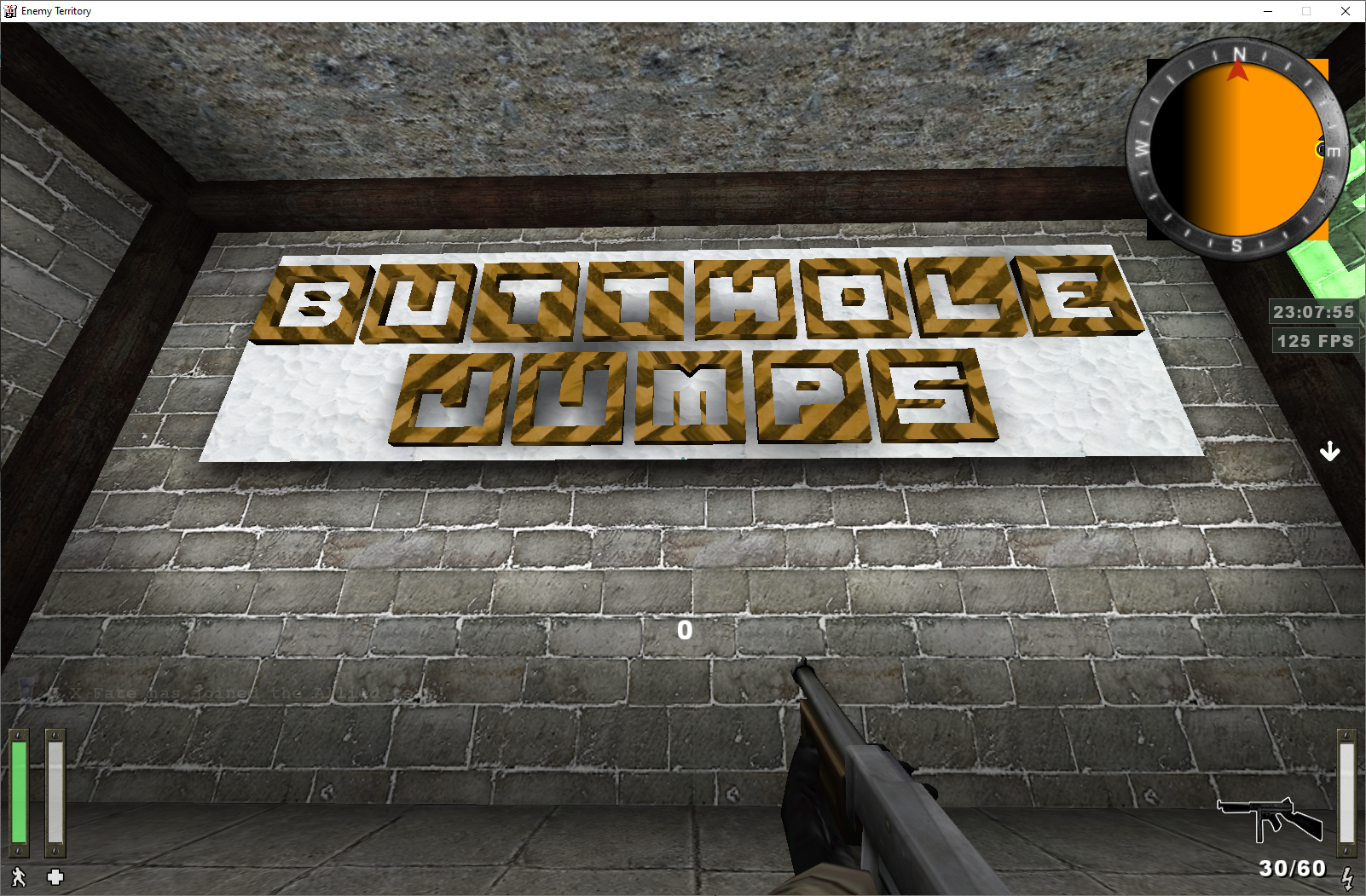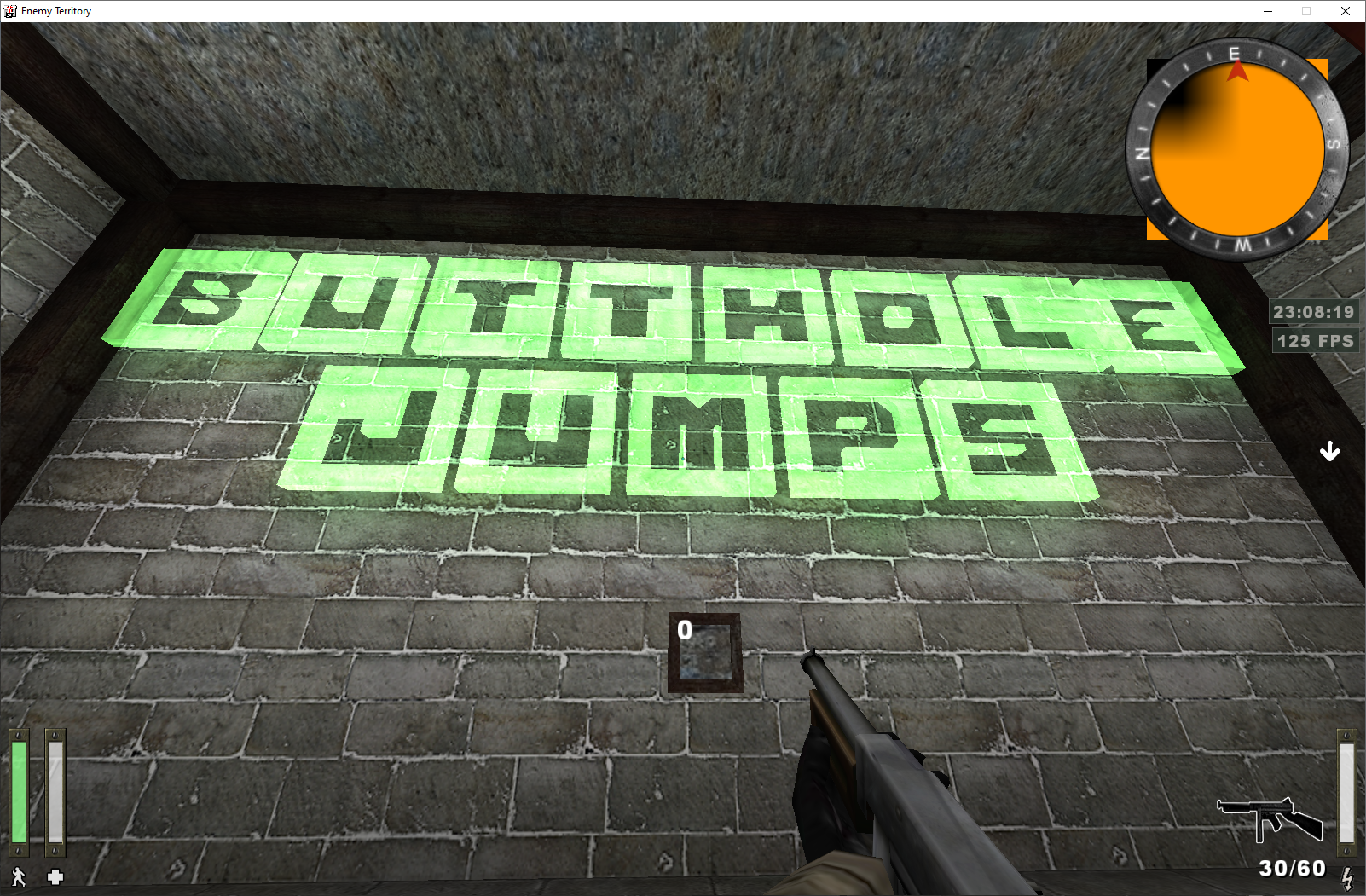 Tutorial by Fate